AMY ANNELLE is a modern day songwriter, performer, photographer, and recording artist whose work—as a soloist, and with small folk and experimental ensembles—balances curiosity and exploration with a reverence for America's restless, divergent musical past. As an itinerant, she lived rough, working odd jobs and immersing herself in the people, places, music and history around her. Annelle's songs, photographs and essays bear witness to decades of these lucid, heart-worn journeys—ranging freely from the wilderness of Oklahoma's High Plains to America's crumbling concrete interiors, from subway busking to the stage of New York's Town Hall and even Hollywood's big screen—and serve as an ephemeral map of our collective emotional core.
"For lack of a better term, Annelle makes folk music. It's often spacious and spare with instrumentation. Her voice spreads through songs like cracks on the surface of a frozen pond, both chilly and beautiful. Her songs have an elusive quality that makes them feel both like mysterious found field recording and also energized and modern. Her approach to interpreting and singing lyrics makes her a sympathetic interpreter of others' work, so a Ray Davies cover and an original song flow together"--Andrew Dansby, Houston Chronicle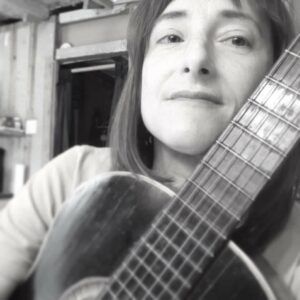 AMY ANNELLE INTERVIEW in Voyage Magazine, June, 2022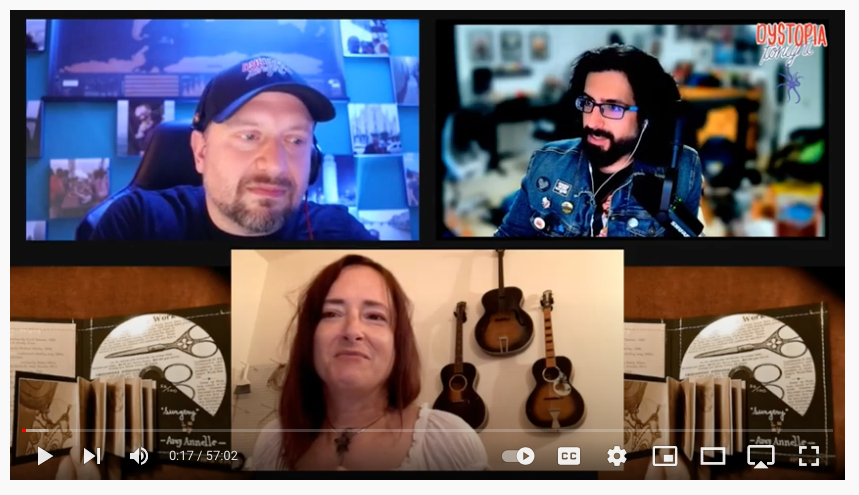 AMY ANNELLE ON DYSTOPIA TONIGHT May 2022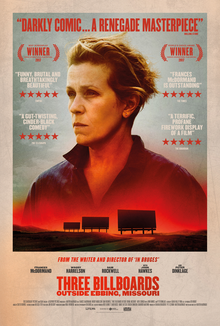 "Three Billboards Outside Ebbing, Missouri" wins 5 Acadamy Awards and 7 Golden Globe Awards including  a Golden Globe for Best Actress to the incomparable Francis McDormand!  Amy Annelle's version of Texas songwriter Townes Van Zandt's "Buckskin Stallion Blues" plays during the emotional resolution of the film.
DOWNLOAD "The Great Unveiling" by Amy Annelle"The Great Unveiling", an album of home recordings by Amy Annelle. Included are interpretations of songs by Townes Van Zandt, Michael Hurley, Skip James, Neil Young, Jesse Winchester, Elton John and more. Amy's version of legendary Texas songwriter Townes Van Zandt's "Buckskin Stallion Blues" appears in Martin McDonagh's critically acclaimed 2018 film "Three Billboards Outside Ebbing, Missouri"
"Buckskin Stallion Blues" live, KRC Fort Collins, 2010
____________
Videos from Ivy & the Wicker Suitcase @ Stateside Theatre in Austin Texas,
November 2014.
Omniscient Siren (Amy Annelle) accompanies Omniscient Serenader (Brian Beattie)
on his "Ivy's Dream"
...and a drowsing Everything (Bill Callahan) "I Was Sleeping"
Those illustrious illustrated cranky reels are by Valerie Beattie.
Frogs croak. twinkles twinkle. fates allow,
 as they will you.
_________________________________________
Music from Amy Annelle's "The Cimarron Banks" in KLRU's "Arts In Context" series about West Texas artist and sage A. Kelly Pruitt.  Watch the full episode here:
http://www.klru.org/artsincontext/episode/la-junta/
posted in the "still photos" section:  
ESTELUSTI:  The Longest Road to Brackettville, Texas USA
and
DESPOBLADO.
------------------
Ms. Annelle weighs in with words and music on her friend,
Texas musical atavist Ralph White
Watch the whole episode on Ralph White, from the PBS series "Hardly Sound" on vimeo:
-------------------------
JAD FAIR, THOLLEM MCDONAS, AMY ANNELLE
WEDS. OCT 10th 10 p.m.
Mohawk Austin
www.mohawkaustin.com
This will be Amy's last show for 2012, and one of just a handful of dates she's played this year.
------------------
~~The Cimarron Banks 4-star review in AUSTIN CHRONICLE 
"Troubadour Amy Annelle has spent the better part of a decade sowing her rough and tumble folk tunes across the country, but the songstress returned to her Austin landing place to record her latest, The Cimarron Banks. For newcomers to her seven-LP career, her warbling alto commands most of the attention for the first few spins, but subsequent plays reveal intoxicating guitar lines and Bob Dylan's brand of lyricism ("I was but a waif just a-waitin' to be taken by a stiff breeze, a hellhound, or a full moon"). It's easy to appreciate the devastating delicacy of the title track, but most of the songs take extra spins to reveal their potential. Annelle's Austin residency allowed her to take the same care with this Craig Ross production as she did with her songwriting, layering together a rich album"
--------------
Amy Annelle & the True Vine
"THE CIMARRON BANKS"
live at Central Presbyterian Church
Austin, TEXAS USA
2.17.12
--------------
ANNIE STREET BENEFIT / TRIBUTE TO AMY ANNELLE
Friday June 10 2011 Austin Texas USA
BIG LOVE AND THANKS
to each and everyone who played and stayed and sang along,
Including you all sending well wishes from far & wide.
2010 PORTLAND FOLK FESTIVAL
"It's nearly impossible to narrow down this list of performers, but here are our top picks:
Longtime Portlanders surely recognize the voice of one Amy Annelle...armed with a fancy new disc, "The Cimarron Banks"...held tenderly together with her wondrous voice and nimble melodies. She'll be collaborating with the Portland Cello Project during their Woody Guthrie tribute, then embarking for a pair of not-to-be-missed solo sets as well"--Portland Mercury
|| photos from the Comancheria by Amy Annelle, 2010 || 
"Annelle possesses the rare instinct for remaining true to roots music while taking it into a different dimension, echoing in the memory long after she's stopped playing…this is no ordinary folk singer"~~Laurie Gallardo, KUT Austin, Texas
|||||||||||||||||||||||||||||||
NEW AMY ANNELLE ALBUM
"THE CIMARRON BANKS"
A High Plains Emanation.
"The Cimarron Banks reveals Amy Annelle as a High Plains angel, serenading sagebrush and shadows, while harmonizing with the wind.  Her songs are sparse and transcendent. But far from being cloud-bound, Annelle exalts the soil—what grows from it, walks on it, and is built upon it. She also marks the trail of remnants: that which is wilted, forsaken and ghostly" ~~Irwin Chusid, WFMU Radio
Paypal users may use this button to order the album:
or, to order with cash or check, please see mail order page for details.

transmitting via radio waves, blogs, telepathy, podcasts
WFMU----KALX----KGNU----WPRB----KFJC----KDVS----KDHX----RADIO UNIVERSIDAD (BAJA MEXICO)
||||||||||||||||||||||||||||||||
..also recently released on High Plains Sigh: 'FAWNS WITH FANGS: SELECTIONS FROM THE DARK HEART OF THE THICKET' The Places covers album SPINNING FREELY ON WFMU---WNUR---KDVS---WPRB---KGNU
"...not the usual premeditated studio covers album: it's more of an accidental self-portrait, drawn in hindsight from a wealth of live recordings and home 4-track sessions. T he album digs deep into the hallowed underground of British and American folk and psychedelic rock--with a few wild cards mixed in" Handmade and numbered, CDR in gatefold sleeve w/ booklet.