AMY ANNELLE is a modern day songwriter, performer, photographer, and recording artist whose work—as a soloist, and with small ensembles—balances curiosity and exploration with a reverence for America's restless, divergent musical past. As an itinerant, she lived rough, working odd jobs and immersing herself in the people, places, music and history around her. Annelle's songs, photographs and essays bear witness to decades of these lucid, heart-worn journeys—ranging freely from the wilderness of Oklahoma's High Plains to America's crumbling concrete interiors, from subway busking to the stage of New York's Town Hall and even Hollywood's big screen—and serve as an ephemeral map of our collective emotional core.
https://www.youtube.com/watch?v=Xaicqrdi9AQ
"For lack of a better term, Annelle makes folk music. It's often spacious and spare with instrumentation. Her voice spreads through songs like cracks on the surface of a frozen pond, both chilly and beautiful. Her songs have an elusive quality that makes them feel both like mysterious found field recording and also energized and modern. Her approach to interpreting and singing lyrics makes her a sympathetic interpreter of others' work, so a cover and an original song flow together"--Andrew Dansby, Houston Chronicle
__________________
New Amy Annelle interview about her Chicago upbringing, early creative process and her battle with Endometriosis. 
AMY ANNELLE AT CANVAS REBEL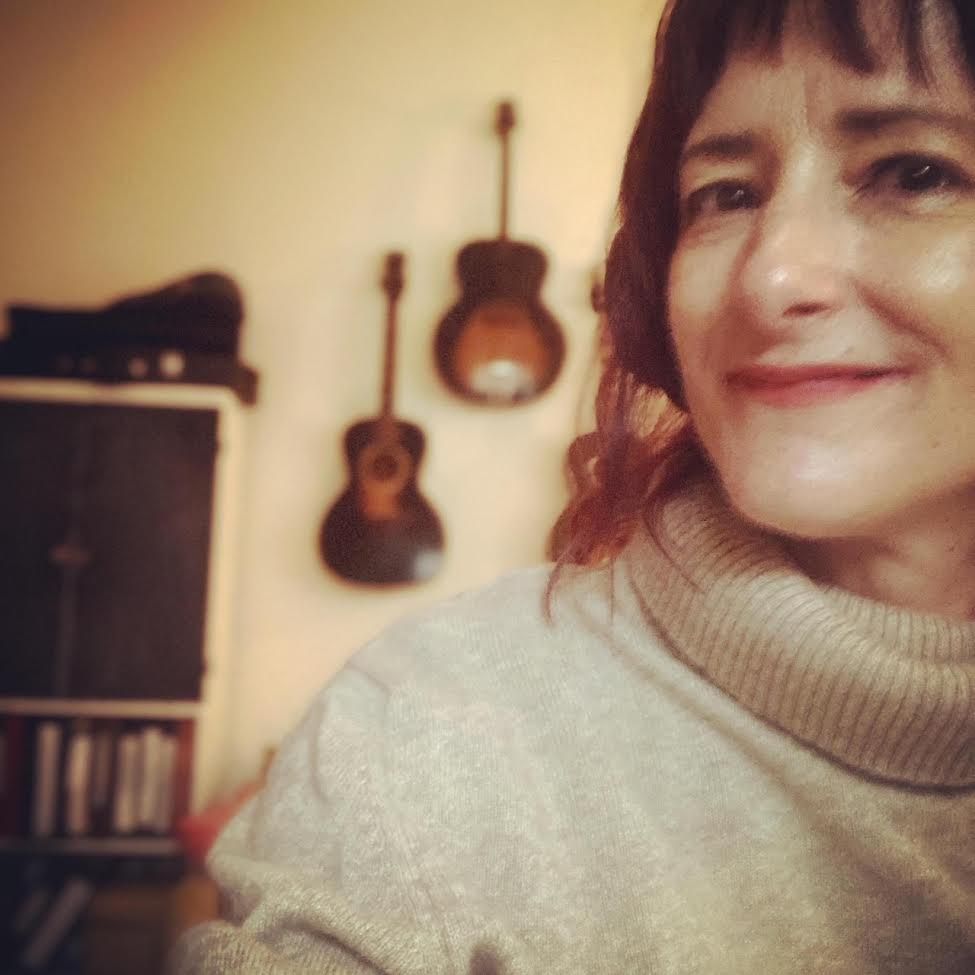 ___________________
MIXING HAS BEGUN with Darryl Neudorf (Neko Case, Sarah McLachlan, Weather Report) engineering & mixing with Amy Annelle. "The Toll" is almost finished!
YES! WE HAVE FINISHED TRACKING FOR THE NEW AMY ANNELLE ALBUM, "THE TOLL" and will be mixing in August 2023 for a 2024 TBA Release
___________________
YES! WE ARE IN THE STUDIO RECORDING THE NEW AMY ANNELLE ALBUM, "THE TOLL"
I'm hard at work in the studio with my co-producer, Cooper McBean (The Devil Makes Three) on my new album, "The Toll". 
Thirteen songs are being lovingly rendered in a palatte of strings and woods. 
Release date TBA, 2024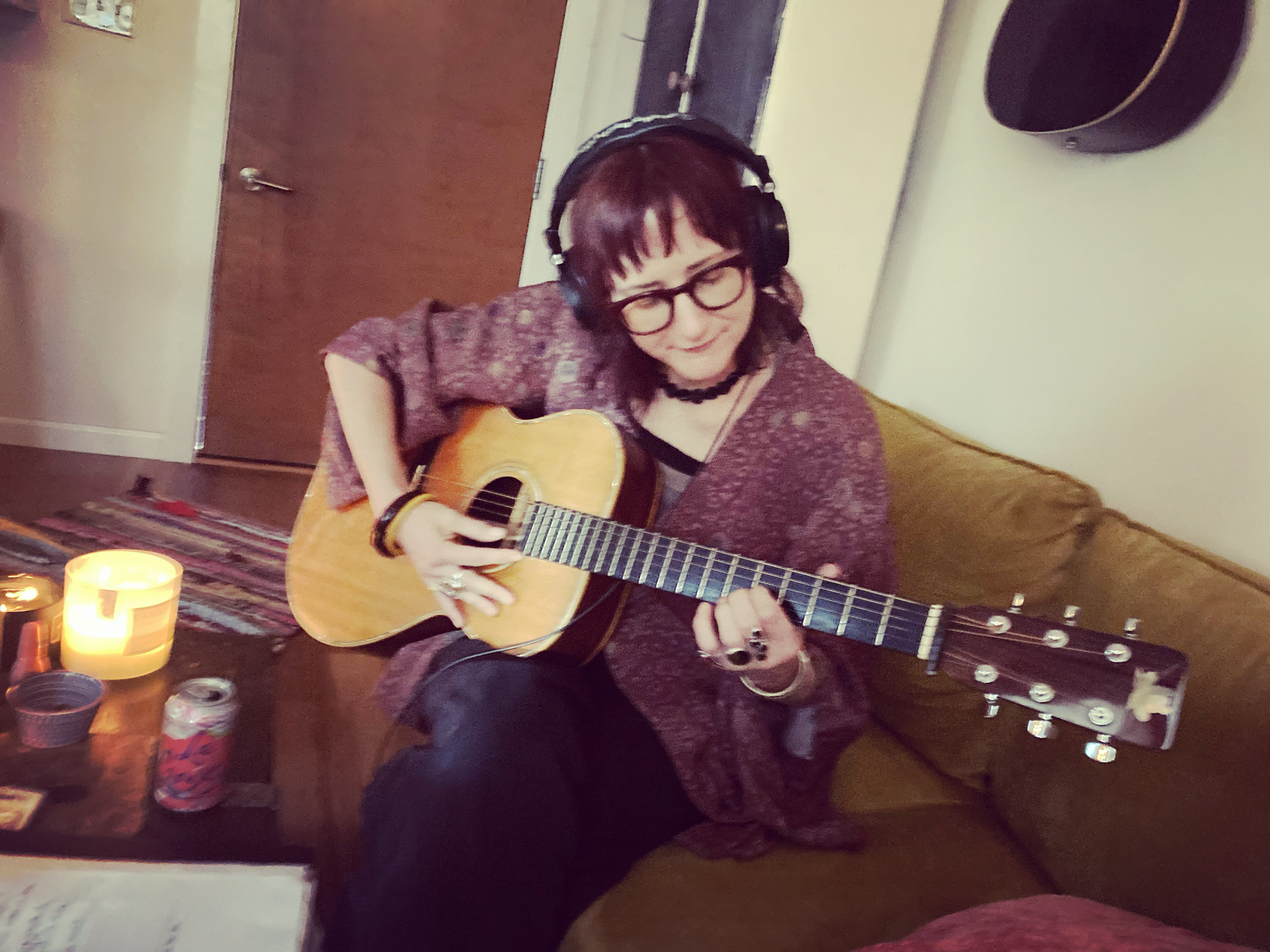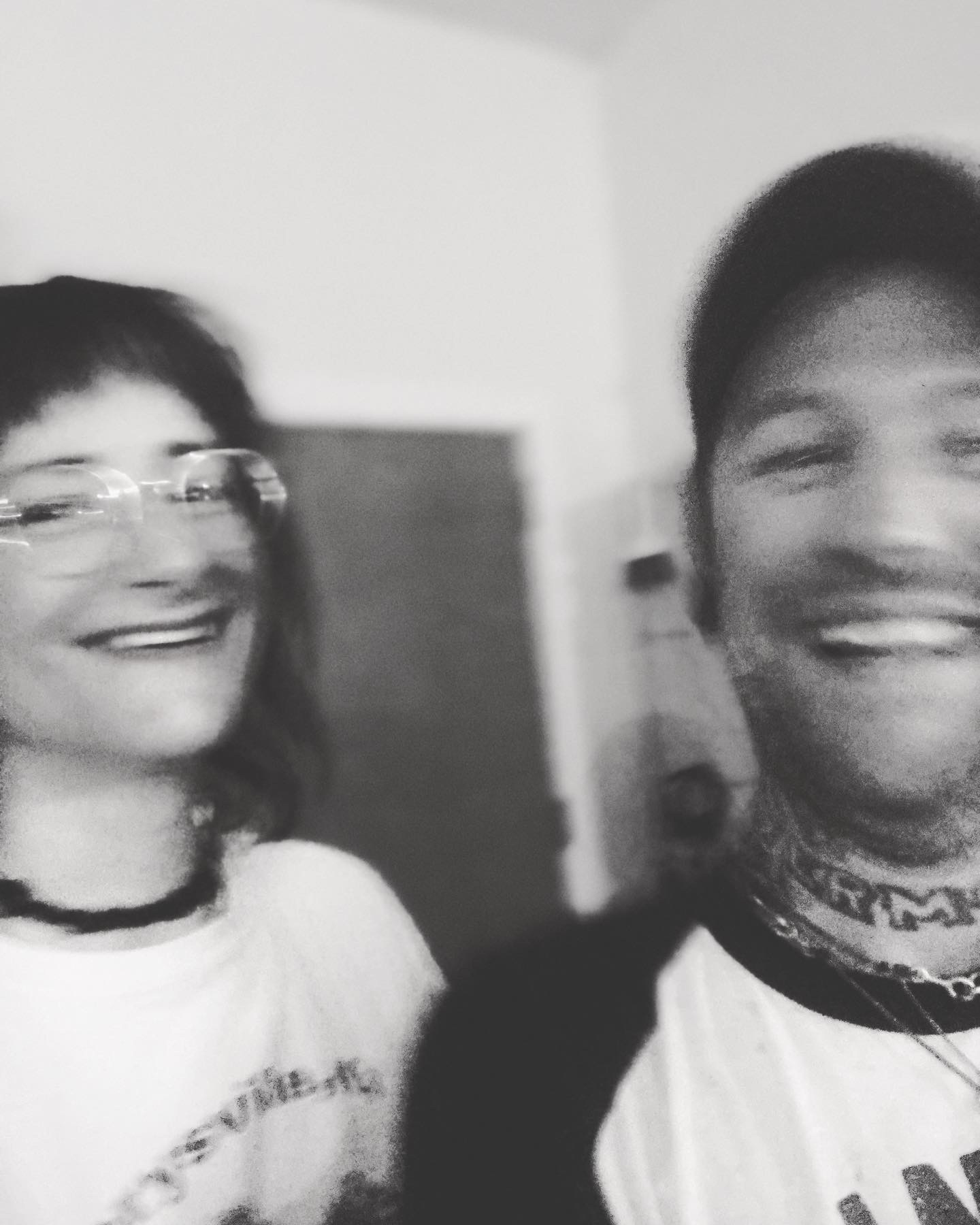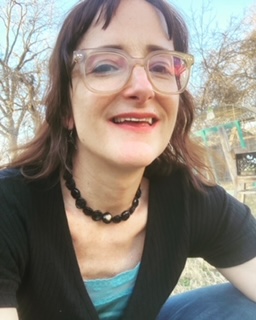 Taking a break from tracking guitars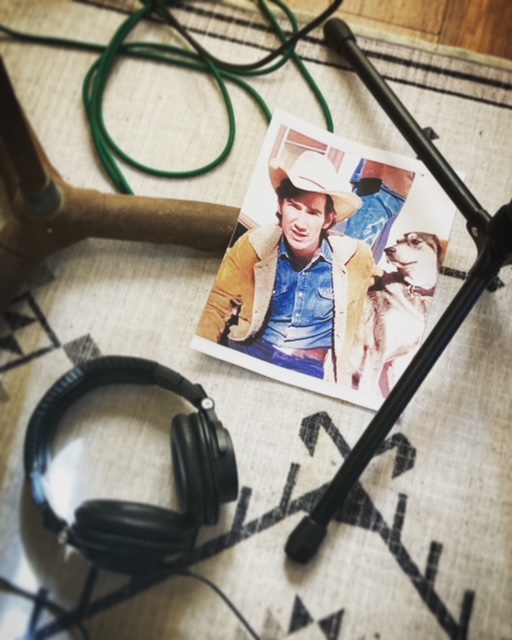 Townes and Geraldine are along for the trip
****************************
AMY ANNELLE INTERVIEW in Voyage Magazine, June, 2022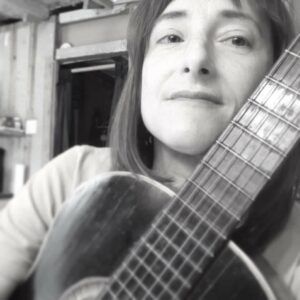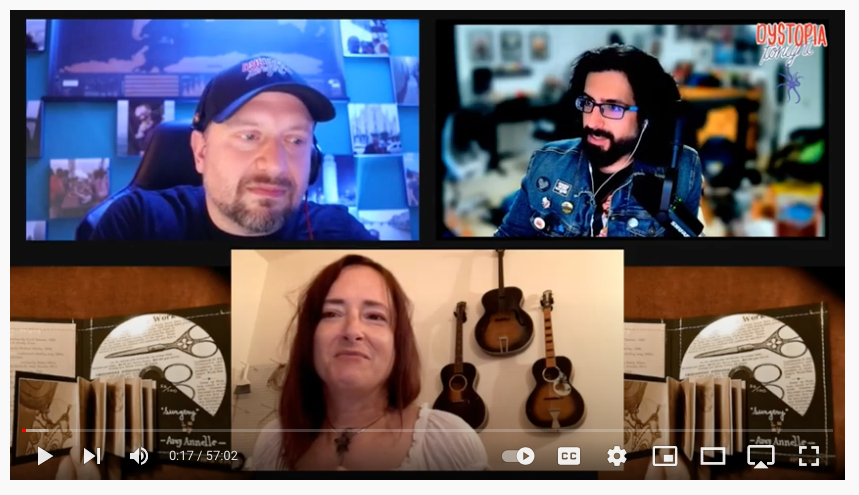 AMY ANNELLE ON DYSTOPIA TONIGHT May 2022
********************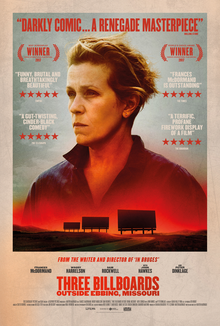 "Three Billboards Outside Ebbing, Missouri" wins 5 Acadamy Awards and 7 Golden Globe Awards including  a Golden Globe for Best Actress to the incomparable Francis McDormand!  Amy Annelle's version of Texas songwriter Townes Van Zandt's "Buckskin Stallion Blues" plays prominently during the emotional resolution of the film
DOWNLOAD "The Great Unveiling" by Amy Annelle"The Great Unveiling", an album of home recordings by Amy Annelle. Included are interpretations of songs by Townes Van Zandt, Michael Hurley, Skip James, Neil Young, Jesse Winchester, Elton John and more. Amy's version of legendary Texas songwriter Townes Van Zandt's "Buckskin Stallion Blues" appears in Martin McDonagh's critically acclaimed 2018 film "Three Billboards Outside Ebbing, Missouri"
"Buckskin Stallion Blues" live, KRC Fort Collins
Amy Annelle's single "Distance Lullaby" and "Thirteen" the beloved song by Big Star, featured in the Houston Chronicle
https://preview.houstonchronicle.com/music/texas-songwriter-amy-annelle-makes-a-lullaby-for-15455066/amp
SURGERY by Amy Annelle
Music & Photography Project 
Handmade CD with 16 page mini-booklet is SOLD OUT.
Digital Download available at Bandcamp.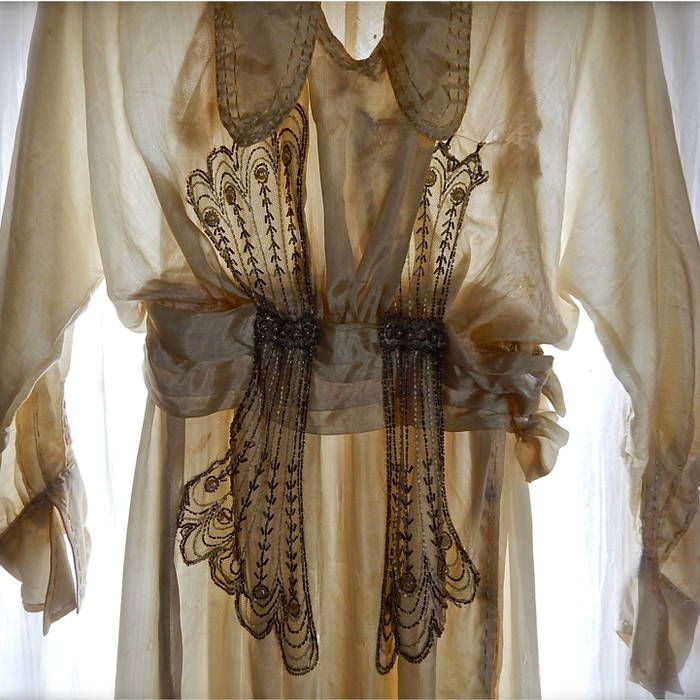 buy digital album on Bandcamp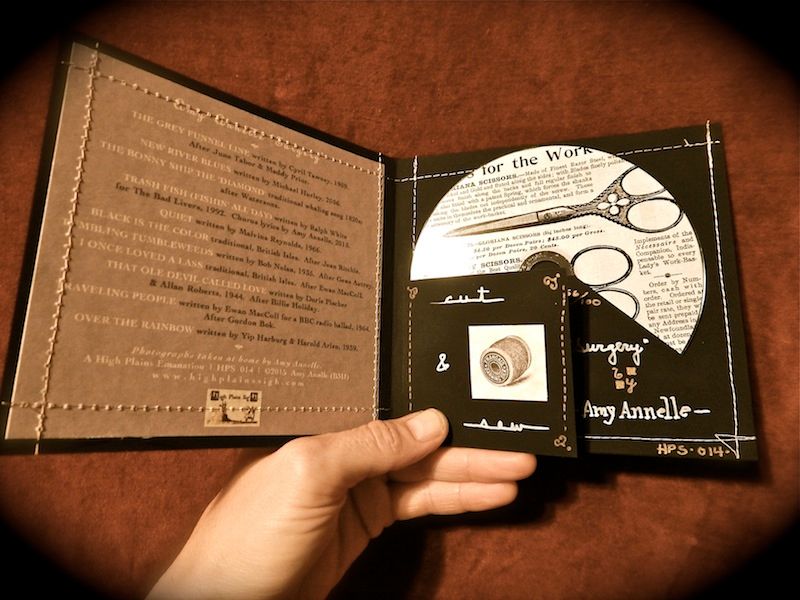 The CD with hand sewn gatefold package; 12 panel folded mini-book of photos; numbered edition of 100For those who prefer tactile music formats.  The package is handmade and sewn on my 1949 Singer Portable, and includes a 12 panel folded mini-book of photos.Disc printed with vintage sewing scissors advertisement**SOLD OUT**
____________
Video from Ivy & the Wicker Suitcase @ Stateside Theatre in Austin Texas,
November 2014.
Amy accompanies a drowsing Everything (Bill Callahan) "I Was Sleeping"
Those illustrious illustrated cranky reels are by Valerie Beattie.
Music from Amy Annelle's "The Cimarron Banks" in KLRU's "Arts In Context" series about West Texas artist and sage A. Kelly Pruitt.  Watch the full episode here:
http://www.klru.org/artsincontext/episode/la-junta/
posted in the "still photos" section:  
ESTELUSTI:  The Longest Road to Brackettville, Texas USA
and
DESPOBLADO.
------------------
Ms. Annelle weighs in with words and music on her friend, Texas musical atavist Ralph White in the PBS series "Hardly Sound"
-------------------------
JAD FAIR, THOLLEM MCDONAS, AMY ANNELLE
WEDS. OCT 10th 10 p.m.
Mohawk Austin
www.mohawkaustin.com
This will be Amy's last show for 2012, and one of just a handful of dates she's played this year.
------------------
~~The Cimarron Banks 4-star review in AUSTIN CHRONICLE 
"Troubadour Amy Annelle has spent the better part of a decade sowing her rough and tumble folk tunes across the country, but the songstress returned to her Austin landing place to record her latest, The Cimarron Banks. For newcomers to her seven-LP career, her warbling alto commands most of the attention for the first few spins, but subsequent plays reveal intoxicating guitar lines and Bob Dylan's brand of lyricism ("I was but a waif just a-waitin' to be taken by a stiff breeze, a hellhound, or a full moon"). It's easy to appreciate the devastating delicacy of the title track, but most of the songs take extra spins to reveal their potential. Annelle's Austin residency allowed her to take the same care with this Craig Ross production as she did with her songwriting, layering together a rich album"
--------------
Amy Annelle & the True Vine
"THE CIMARRON BANKS"
live at Central Presbyterian Church
Austin, TEXAS USA
2.17.12
--------------
ANNIE STREET BENEFIT / TRIBUTE TO AMY ANNELLE
Friday June 10 2011 Austin Texas USA
BIG LOVE AND THANKS
to each and everyone who played and stayed and sang along,
Including you all sending well wishes from far & wide.
2010 PORTLAND FOLK FESTIVAL
"It's nearly impossible to narrow down this list of performers, but here are our top picks:
Longtime Portlanders surely recognize the voice of one Amy Annelle...armed with a fancy new disc, "The Cimarron Banks"...held tenderly together with her wondrous voice and nimble melodies. She'll be collaborating with the Portland Cello Project during their Woody Guthrie tribute, then embarking for a pair of not-to-be-missed solo sets as well"--Portland Mercury
|| photos from the Comancheria by Amy Annelle, 2010 || 
"Annelle possesses the rare instinct for remaining true to roots music while taking it into a different dimension, echoing in the memory long after she's stopped playing…this is no ordinary folk singer"~~Laurie Gallardo, KUT Austin, Texas
|||||||||||||||||||||||||||||||
NEW AMY ANNELLE ALBUM
"THE CIMARRON BANKS"
A High Plains Emanation.
"The Cimarron Banks reveals Amy Annelle as a High Plains angel, serenading sagebrush and shadows, while harmonizing with the wind.  Her songs are sparse and transcendent. But far from being cloud-bound, Annelle exalts the soil—what grows from it, walks on it, and is built upon it. She also marks the trail of remnants: that which is wilted, forsaken and ghostly" ~~Irwin Chusid, WFMU Radio
SEALED CD IN TRIPLE-GATEFOLD SLEEVE. $12 + $3 shipping & handlingstandard shipping rates estimated for multiple copies & international orders.
Paypal users may use this button to order the album:
or, to order with cash or check, please see mail order page for details.
cover painting by Valerie Foweler
AMY ANNELLE SXSW 2010 Austin Texas USA 
Austin Chronicle Critic's Pick SXSW
Music Showcase--Friday, March 19 7:30 p.m. at Stephen F.'s Bar at Intercontinental Hotel, 701 Congress Ave.
Sweet Relief Acoustic Stage/SXSW Interactive--Monday March 13 4 p.m. at the Beacon Lounge in the Austin Convention Center, 500 E. Cesar Chavez St.
Free Show--Sunday 2.21 7:30 PM at Flipnotics South, 1601 Barton Springs Road
new photos when you drop off at cairo, illinois
|||||||||||||||||||||||||||||||
AMY ANNELLE IN NYC AUGUST 2009
Wednesday 8/26: live on WFMU | Irwin Chusid's show 4 PM eastern have a listen
Thursday 8/27: House Concert, East Village Rooftop, Manhattan 7:30 PM
Friday 8/28: Outside Show at Nellie's Lawn in Prospect Park, Brooklyn 9:00 PM
Saturday 8/29: 68 Jay Street Bar  68 Jay St. Brooklyn, NY (dumbo) (718) 260-8207 9:00 PM
||||||||||||||||||||||||||||||||
OKEMAH, OKLAHOMA USA...look for me playing on the street and in the pecan grove. July 10th and 11th 2009 at the Woody Guthrie Free Folk FestivaL in his hometown of Okemah, OK.

|||||||||||||||||||||||||||||||| 

"In roughly 10 years, Annelle has never made a bad album. In fact, she's made nothing but a string of exceptionally solid and beautifully forlorn albums...her songs roam through states of brooding, tradition, clamor, and cheer, each branded by the fire of her voice—storm-honed, jagged, and ageless as driftwood..."
(H. Wyman, Crawdaddy) ...continue reading
|||||||||||||||||||||||||||||||| 
AMY ANNELLE IN BILLBOARD MAGAZINE
"Like genuine folk singers before...Annelle makes music borne up from the land. Keen, empathetic observers, they seem to move, like ghosts, through walls and locked doors and into the homes and lives of men and women they'll never be, yet whose stories are somehow always in part their own -- and our own" (S. Visakowitz) ...continue reading
|||||||||||||||||||||||||||||||| 
AMY ANNELLE SXSW 2009 showcase
Friday 3.20 |8:30 PM| Music Gym 815 E. 6th Street
i play a set of all new unrecorded material at a party: Saturday, March 21 11 PM 104 Chicon Street (just E of Cesar Chavez) Austin, Texia 
|||||||||||||||||||||||||||||||| 
PRECIOUS BLOOD SXSW 2009 showcase
Sat 3.21 |8 PM| no amps, no PA...no foolin'
Victorian Room @ the Driskill Hotel
604 Brazos Street
||||||||||||||||||||||||||||||||
MAIL ORDER
Precious Blood (Amy Annelle & Ralph White old folk & country duo)  "TOP OF THE HOLLER" Field Recording,
limited edition of 250.
* * * * * * * * * *
It was really something, this last tour of America's oft-overlooked Great Plains (and some mountains too). Summoning songs with you in abandoned churches, art spaces, backyards and the odd dive bar. Thank you for being capacitors, and making it happen.
||||||||||||||||||||||||||||||||
a bee buzzing around town had a look around says it might come down to this: a pack of mules falling from a ledge into the abyss. two separate storms speaking lightning together over the high plains. a refractory pattern and an overtone. a whole lot of feedback and then, static.

Amy Annelle will be singing in Jandek's band for his SXSW performance Saturday March 15, 2008. Jandek show info here: http://2008.sxsw.com/music/showcases/band/69298.html
||||||||||||||||||||||||||||||||
A new duo of Ralph White & Amy Annelle: PR   ECIOUS BLOOD. digging deep in the traditional music game bag for the ones with the lean muscles and the beautiful hide.   "PRECIOUS BLOOD"

||||||||||||||||||||||||||||||||
2008 is happening. did you see the space lattice the night it turned, smoke curling around your head, your breath a slow and steady stream of white?
not long before dawn i rose in the hay field. the cedar waxwings flocked around. we were scratching the dirt for seeds, tossing fermented berries into the air and swallowing them whole, wheezing tenderly to each other through bandit masked beaks. 

a human is walking a meadow with no paths or fencelines. she found an old horseshoe in the dust and hung it on her wrist. her pockets bulged with fine specimens of igneous incidents, of earthly metamorphosis.
she picked up speed and let the wind lift her. south, to drift cross a mountain range seen in a dream. she drank from the creek upstream from where hides were softening. the light got gold.  an auspicious start.  take heart. 
have a look at two new photo zines:
"Fever Dream Winter Tour" and
"Twenty Square Feet of Shady Lane"
||||||||||||||||||||||||||||||||

11.6--11.18.2007 The Places bring the MUSICAL FEVER DREAM out for a midwest tour
||||||||||||||||||||||||||||||||
8.24--9.20.07 The Places, Ralph White embark on HIGH PLAINS AND PEAKS WESTERN US TOUR
Most dates with the great Michael Hurley
see shows page for details!
||||||||||||||||||||||||||||||||
COME ON OUT, NEW YORK CITYZENS! THE PLACES with SPECIAL GUEST RALPH WHITE @ Joe's Pub, 425 Lafayette Street, New York City Friday July 13, 2007 9:30 PM ADVANCE TICKETS HERE
||||||||||||||||||||||||||||||||
Greetings from Six Feet Under the Underground! ...or make that Five and a Half Feet, as The Places are featured in an NPR broadcast
||||||||||||||||||||||||||||||||
NEW COVERT PLACES VIDEO it was a cold and starry dark, a month or so back at brenda's shack, which is unlike any other home base ever created. brenda is an extrordinary creature who's gone to great lengths to create a suitable habitat. a pad with the appropriate paramaters, paleattes and textures. there's furs and claws, adornments from a dozen decades and a dozen foreign lands. it's a mongolian yurt in an urban yard, there's lamb and millet and lentils from a propane stove and small glasses of red wine and kombucha tea. the books that line the walls all have red spines. a gentlemen who knows what's best for him might follow a sign suggesting a climb to the top of the loft. the inestimable jolie holland was there that night. the evening was whiled away in gentle celebration. jolie and i got to trading songs. and jana and brenda were listening, and chris is a filmmaker, so his camera saw things, and secretly captured these twilit pixels. it's a video of an unreleased song of mine called "Everyone Has Spoken". that's jolie's guitar and brenda's belongings abstrusely illuminating everything.
||||||||||||||||||||||||||||||||
SONGS FOR CREEPS BILLBOARD MAGAZINE CRITIC'S CHOICE: TOP ALBUMS OF 2006 (Susan Visakowitz)
"Amy Annelle is a brilliant desert troubadour with a dark and compelling vision"~~Brian Baker, Amplifier Magazine
"Conventionally this record might be folk, psychadelic, avant-pop--more or less undefinable--but most of all it's got a grip on the sprawling, strange, optimistic, terrifying feel of open-road America."~~David Snyder, IndieFolkForever

"...consistently eschews the tried-and-true...a prog-pastoralist vortex of charm"~~Rod Smith, Timeout NY
 
"A starkly beautiful collection of dark avant-folk wanderings that can be eerily quiet and breathtaking, Songs For Creeps mirrors the nomadic lifestyle of its maker...utilizing vintage equipment and instruments, found sounds like bird calls and ghostly chanting, and her own sweet voice, Annelle crafts wonderfully weird, macabre songs about fading love, murderous intentions, seers and midnight explorations" Peter Linblad, Goldmine Magazine

SONGS FOR CREEPS the new original album from The Places. Produced by Brian Beattie with Amy Annelle. Additional recording by Jay Pellicci. Album art & design by E*Rock. Streaming and downloads deprive you of the full release of an album encounter. Mail order your triple-gatefold-sleeved beauty today. Pick it up and put it down. Look at the art, see the ink and light diffuse. Read the lyrics as it plays. Touch something to make it go or stop. Then, file according to your Inividual Music Phylogeny.

transmitting via radio waves, blogs, telepathy, podcasts
WFMU----KALX----KGNU----WPRB----KFJC----KDVS----KDHX----RADIO UNIVERSIDAD (BAJA MEXICO)
||||||||||||||||||||||||||||||||
..also recently released on High Plains Sigh: 'FAWNS WITH FANGS: SELECTIONS FROM THE DARK HEART OF THE THICKET' The Places covers album SPINNING FREELY ON WFMU---WNUR---KDVS---WPRB---KGNU
"...not the usual premeditated studio covers album: it's more of an accidental self-portrait, drawn in hindsight from a wealth of live recordings and home 4-track sessions. T he album digs deep into the hallowed underground of British and American folk and psychedelic rock--with a few wild cards mixed in" Handmade and numbered, CDR in gatefold sleeve w/ booklet.